Marvin Wood Patio Doors – Made to order. For you.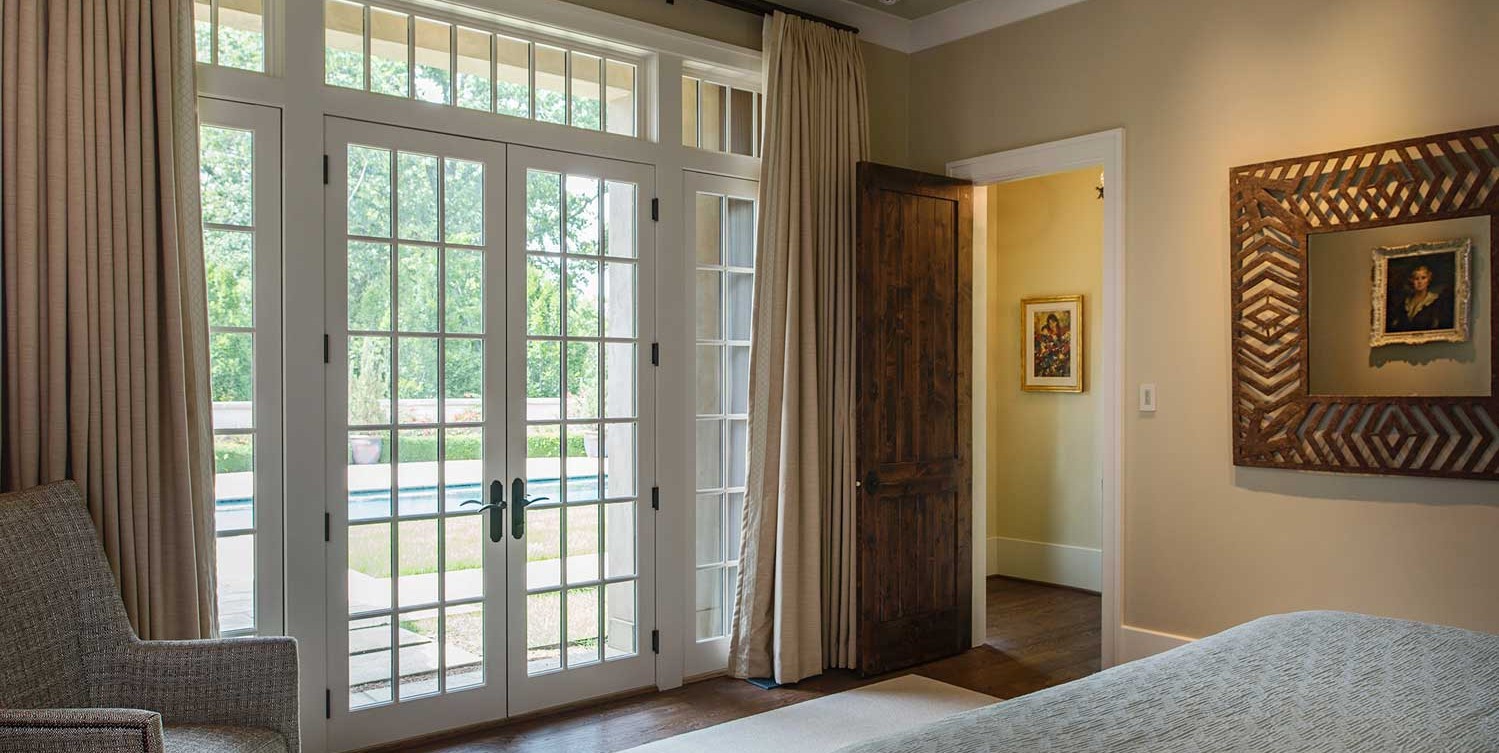 Marvin Wood Patio Doors make it easy to complement any room with an array of high-quality standard wood options, including Pine, Cherry, Douglas Fir, Mahogany, Vertical Grain Douglas Fir and White Oak. Additionally, if you require an unusual wood species, Marvin offers many beautiful and unique species including Maple, Black Walnut and Western Red Cedar.
More standard size options.
Marvin carries the most extensive portfolio of standard door sizes, It's more than likely standard – not a custom size  – at Marvin.
Designed to fit your vision.
Marvin allows you to customize doors to your unique project needs with a wide range of styles, configurations, glass, colors as well as divided lite options.
Function you can feel.
Marvin Wood Patio Doors set the benchmark for smooth sliding doors with unique stainless steel rollers. Their swinging doors come standard with adjustable hinges that keep doors operating effortlessly for years.
Premium hardware.
Their standard hardware is designed with an ergonomic feel and elegant finishes. Architectural hardward options that make a bold, beautiful statement are also available.
Six stains to choose from.
Marvin® factory-applied interior finishes bring out the beautiful natural grain and texture of your wood windows and doors, and save you the time, hassle and mess of staining. Each finish is applied using a unique multi-step staining and conditioning process that ensures your windows and doors will look their best for years to come. With six deep, rich stains plus a clear coat, windows and doors have never looked this good.
19 standard exterior cladding color option finishes.
Marvin's extremely durable, extruded aluminum exterior cladding meets AAMA 2605, offers superior resistance to chalking and fading and is backed by a 20-year warranty.* Marvin® uses high quality extruded aluminum cladding as standard on all clad products.
Excellent quality standard sills.
Ultex® fiberglass sills are excellent thermal barriers. The optional low profile 3/4" sill allows for smooth transitions that are great for universal design and accessibility.
We also sell Marvin Wood Windows!