Lincoln Wood Patio Doors – Dramatic styling and impressive functionality.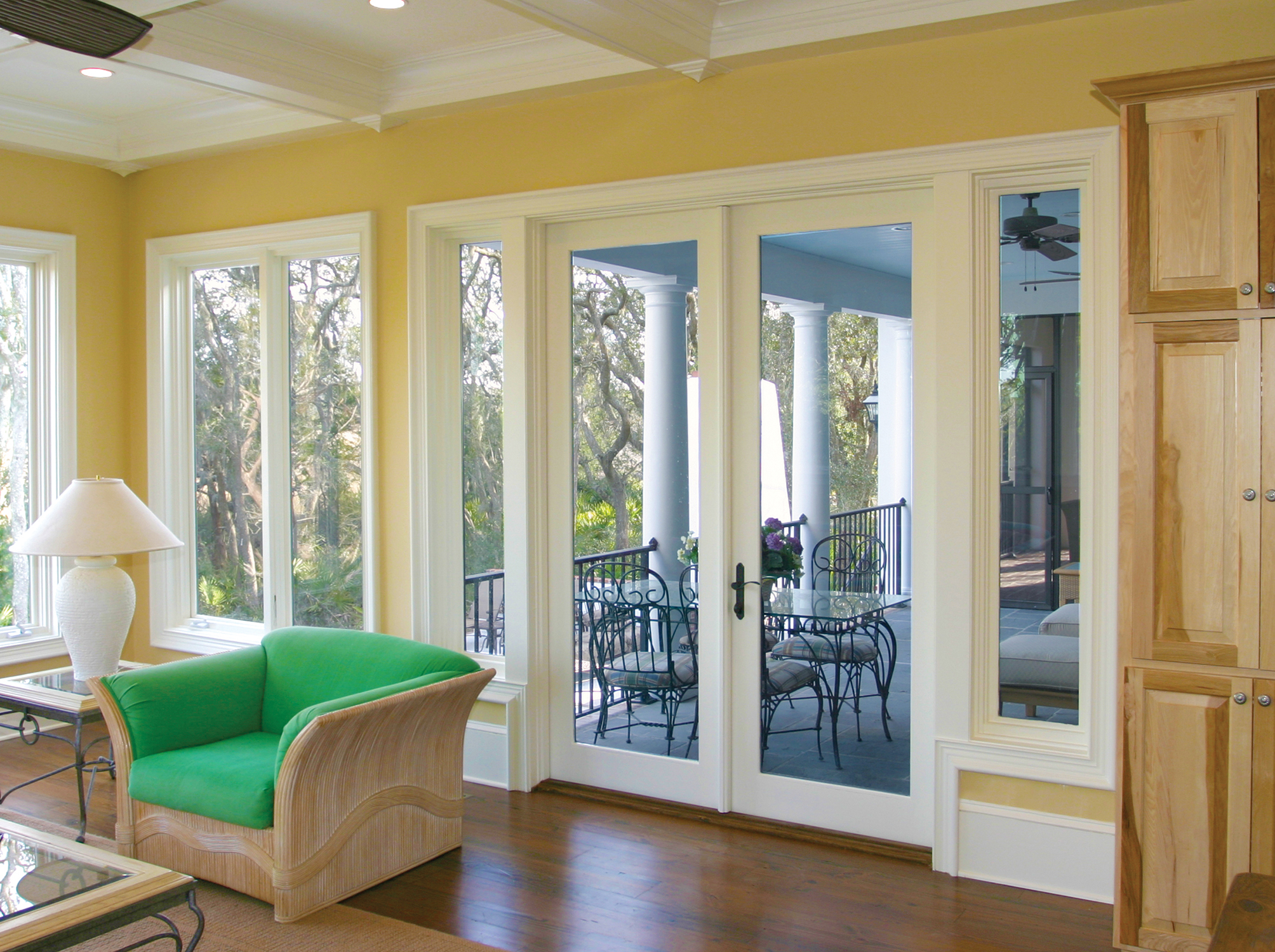 Lincoln wood patio doors offer dramatic styling and impressive functionality to your Denver home.
Choose your exact Lincoln patio door from a long list of features like personalized colors,  grill patterns and numerous hardware finishes.
Lincoln builds standard and custom size units, offer creative panel configurations, radius swing doors, operating sidelites, and utilize high performance glazing options. Their vast range of patio door offerings is sure to please architects, builders and homeowners by having just the right design element.
Lincoln Wood Patio Doors are available in:
Swing Wood Patio Doors
Available in in-swing, out-swing, french and segment top-swing styles. Accommodating, functional and versatile accurately describes Lincoln's swing patio door product category. Narrower 3-3/8″ stile panels embrace modern architectural appeal for those looking to maximize daylighting in their choice of an in-swing or out-swing operation. Large configurations with transoms can be factory mulled and shipped.
Slide Wood Patio Doors
Available in narrow stile and wide stile styles. Lincoln slide doors are a beautiful combination of practicality and performance. Light up your room and keep the weather outside all while avoiding the clearance needed with a swinging patio door.
Fold-A-Way Wood Patio Doors
Available in standard and fold-a-way styles. Distinctive rooms require an exceptional door system. Lincoln Fold-A-Way doors, when completely opened, leave a beautiful unobstructed view. Multiple configurations consist of stacking panels and may include an operable out-swing panel.
Multi Slide Wood Patio Doors
Available in narrow stile and wide stile styles. Lincoln's Multi Slide patio door is an extremely versatile system designed where large areas of glass are desired. A closed door will highlight elegant wide-stile panels or emphasize thin sight lines when using their narrow stile options. Operational choices: Stacking, Pocketing, Unidirectional and Bi-Parting.
Lift & Slide Wood Patio Doors
Lincoln's Lift & Slide is truly elegant, architecturally driven and entirely functional. Modern building systems allow for massive openings and Lincoln's ability to utilize panels up to 5′ by 10′ fits the design criteria perfectly. Operational concerns? No problem! The "lift" system elevates the panel for simple, easy "slide" action. Walls of patio doors will disappear leaving the extraordinary uninterrupted view you want.
We also sell Lincoln Wood Windows!